Attention Earth!
This is HENGE!
Alpha Test UK Tour 2023
This Autumn HENGE will be travelling across the UK, Earth, for a huge 27-stop Alpha Test tour!
With family friendly matinee performances, evening gigs and after-parties all confirmed on the route, catch us between 22nd September and 10th November at a venue near you.
Support from Dogshow at all evening shows.
Get Tickets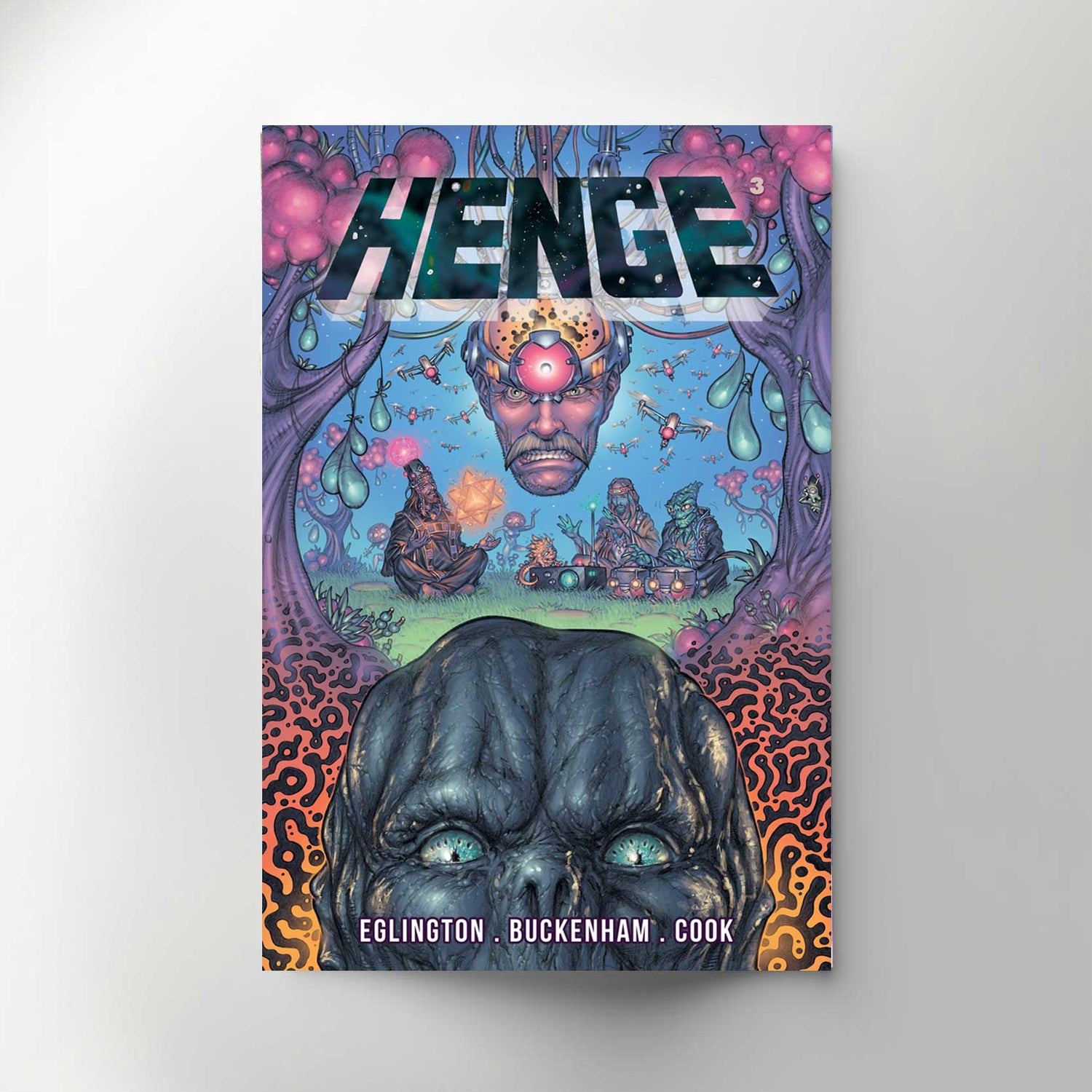 The HENGE Comic #3 - Available to pre-order now
In the last episode of the HENGE Comic, the unspeakable Urshto lured HENGE into his diabolical mind maze, where he unleashed their deepest fears. Despite HENGE's valiant struggle, Urshto triumphed, seizing the precious sacred plasma. His nefarious plan? To Unleash the twisted forces of ignorance and greed on Earth's fragile ecosystem. Defeated but undeterred, HENGE must rally and rediscover their mojo. Now is the time for Henge to Fight Back!
Pre-order the HENGE Comic #3 now and receive it in the post on or shortly after 2nd October.
Pre-order now